Jordans men
You can wear Jordans for men if you are not afraid to stand out. With the quality of Nike and the class of Air Jordan, every man has a cool sneaker at his feet. You can find Jordan shoes at Burned Sports.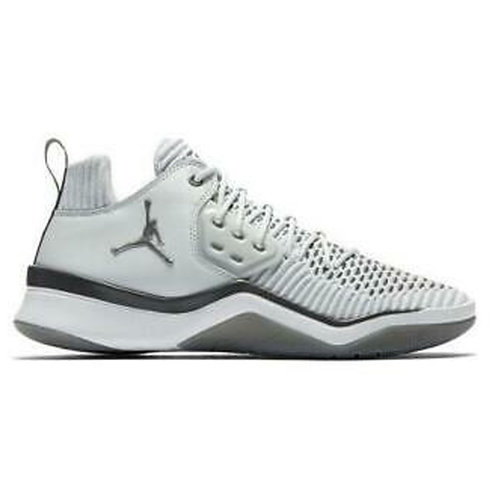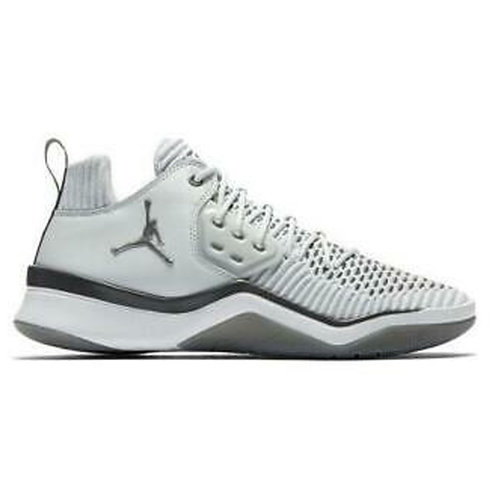 You certainly don't have to be ashamed of these Jordan basketball shoes. Fits great and it completes your basketball outfit. Watch now!
Read more
Jordans men
Jordan's gentlemen
Jordans for men are known as cool sneakers with innovative designs. There is so much choice in design and color, but you shouldn't be afraid to stand out. Whether you go for black sneakers or for the bright colors; Jordans attract attention. The brand was therefore built around Michael Jordan. Certainly not to be called an inconspicuous basketball player. One of the biggest players in the world makes his sneakers come true what he did in his career: the highest possible performance.
Jordan shoes for men
Jordan shoes for men are incredibly popular. It doesn't matter whether you class yourself with men or boys, these sneakers are always possible. They radiate class, playfulness in combination with street style. By working with different materials, each shoe has its own look. This allows you to decide for yourself whether you go for a Jordan that gives your simple outfit more power. Or you can choose a sleek model that goes with any jeans, trousers or sweatpants. Besides the looks of these sneakers, there is no lack of quality. Nike will take care of that, which includes the brand. The collaboration between the sports brand and basketball icon Michael Jordan is legendary and has been around for more than thirty years. In this way you also carry a nice story with Jordan shoes.
Men's sneakers from Jordan
Nike Jordans are not only available for men, but also exist in versions especially for women and children. Boys and girls who never saw the basketball player play are introduced to his name through these sneakers. And find out that the sporty shoes are not only great, but also comfortable. A good fit, sturdy sole and fine cushioning. Some Jordan shoes are designed as a basketball shoe, but are almost more often worn as a sneaker. You can see that in the line of top player Russell Westbrook for Jordan, the Why Not Zer0.
Jordan at Burned Sports
Burned Sports has a very extensive range of Jordan shoes for men. You can contact us for sneakers and basketball shoes. Where Nike once started with one signature shoe for His Airness in 1984, unique collections have now emerged. Not just shoes, but also Jordan clothing and accessories. Again in the same style: tough, distinctive and above all diverse. So at Burned Sports you can literally wrap yourself in Air Jordan from head to toe. From his sneakers, shirts and pants to a cap of the Chicago Bulls (which is of course from New Era, another big player in the sports world.)