Jordan shoes
Jordan shoes are the ultimate combination of classy and comfortable. An elite sneaker that is indispensable in the street scene. You can score Air Jordan at Burned Sports.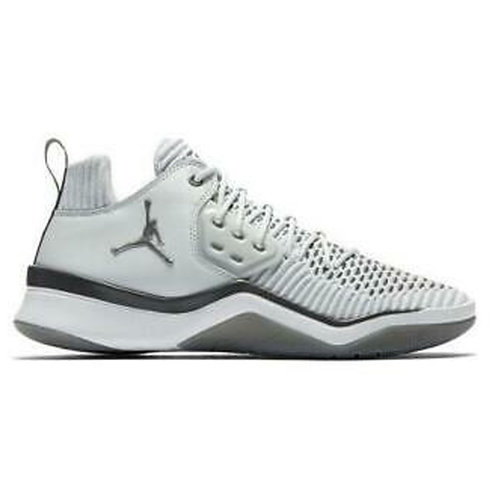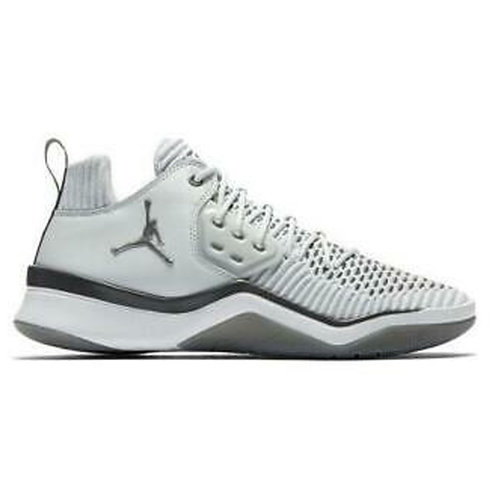 You certainly don't have to be ashamed of these Jordan basketball shoes. Fits great and it completes your basketball outfit. Watch now!
Read more
Jordan shoes
Jordan shoes
Jordan shoes belong to the elite combination of class and comfort. Sneakers that are comfortable and stylish. And therefore extremely popular. You can't ignore it: you can spot Jordan shoes on every corner of the street. What many people don't even know is that Jordan falls under Nike as a fire. More than thirty years ago, Nike made the first version of the Air Jordan: especially for basketball great Michael Jordan. It is now a brand in itself. The shoes are even worn by boys and girls who were not yet born when the Greatest Of All Time played its last NBA game.
Air Jordan shoes
Air Jordan shoes are very popular as a casual sneaker. It is therefore a myth that they are only basketball shoes. You don't have to be involved with this sport for a long time to appreciate and wear Jordan sneakers with style. The cool appearance is characteristic of every Jordan shoe. Yet they are accessible to men and women. High and low models, cool color combinations and the most diverse designs ensure this. In addition, the brand pays a lot of attention to the fit of the sneaker.
Comfortable Jordan sneakers
Jordan shoes are therefore very comfortable and comfortable. This has everything to do with the materials that Nike carefully selects. First of all, of course, the damping in the form of the brand's Air technology. But the combination of breathable mesh and different types of (synthetic) leather also makes every Jordan shoe comfortable. The sturdy rubber sole ensures that the shoes are durable and can take a beating.
Michael Jordan
Jordan, the former star of the Chicago Bulls, among others, still lends his name to the shoes with great honor. And not only his name is on most Jordan sneakers, but also his silhouette. You can spot a Jumpman logo all over the world. And otherwise you will come across Jordan shoes from the Why Not collection. It was developed in collaboration with top player Russell Westbrook. Again incredibly popular. Jordan and Nike never sit still. Not in the past thirty years and not in the future. Striving for the highest possible and continuously developing a better shoe. That characterizes a top athlete, but also a top brand like Nike.
Jordan at Burned Sports
Jordan shoes at Burned Sports can be found in all kinds. Our range is extensive and gives you the choice of endless models, colors and sizes. Almost impossible not to score. In addition to cool sneakers from Jordan, you can also contact us for Jordan clothing and accessories. How about sweatpants, a sweater or a cool backpack from Jordan? This way you can complete your outfit: stylish and comfortable.