Nike Lebron
Nike Lebron ! James is an icon from the NBA. All products related to him, his history and his signature lines are here! You can find Nike Lebron Witness, Soldier and signature basketball shoes, sneakers or clothing at Burned Sports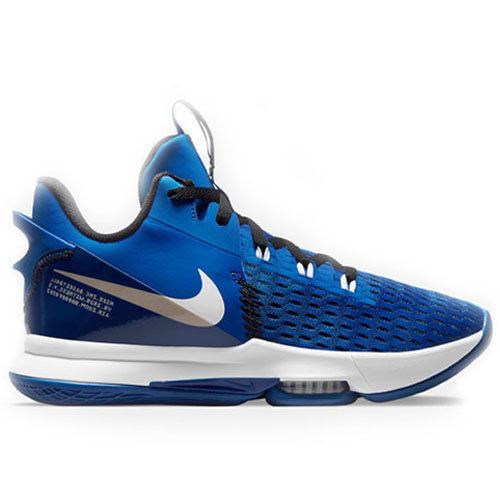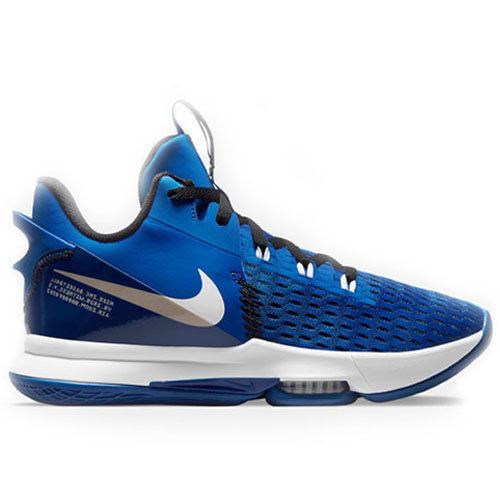 Inspired by NBA legend LeBron James, this swoosh brand has achieved new success. With ultimate speed and stability, these Nike sneaker will make you stand out on the pitch.
Read more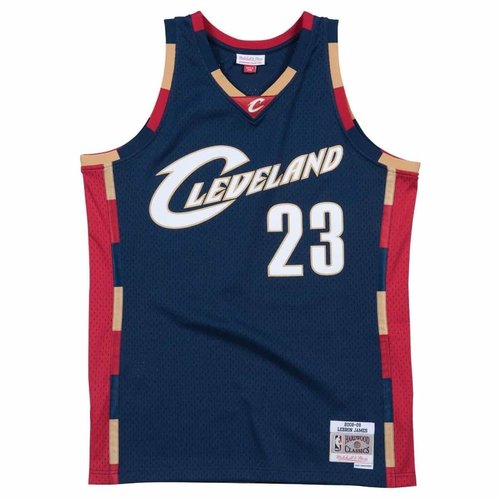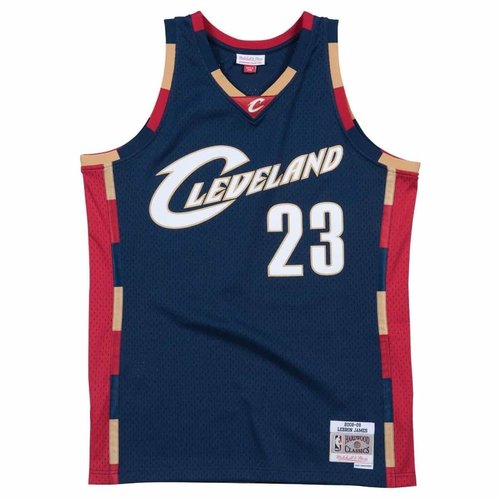 Mitchell & Ness
Article code
EN2B7BLT0-CAVLJ
You will definitely stand out on the field with this Mitchell & Ness Cleveland Cavaliers Lebron James Swingman Jersey in dark blue! Show everyone what your favorite team and player is by rocking this colorful jersey!
Read more
Nike Lebron
LeBron James and Nike. Talk about living legends and golden collaborations in basketball. For stars with great achievements often applies: you either love him or hate him and that is no different for NBA star LeBron James. Nike realized early on that they had gold in their hands with "King James" and no one can ignore that. His basketball shoes and signature line are of course available at Burned Sports.
Deal Nike and LeBron James
From a young age, LeBron has been seen as a promise and now the basketball player has more than proven himself in the NBA and beyond. When he signs a contract with the Cleveland Cavaliers in 2003, Nike is quick to act. The brand sees James as a worthy successor to Michael Jordan. Which has a very successful collaboration with Nike, from which, among others, Jordan originates. Other brands, such as Adidas, also want to collaborate with the then still young LeBron James. Nevertheless, the choice for Nike was made in no time. He already loved it as a child and it suits him best, he says himself. The first signature shoe from LeBron James is released that same year. The basketball icon has opted for various transfers over the years, including to the Miami Heat and the Los Angeles Lakers. While not all fans will appreciate that, he continues to perform and is consistent in his partnership with Nike.
LeBron basketball shoes
And beautiful products come from that collaboration. His basketball shoes have been popular from the start. Not for nothing, because every line looks stylish and performs on the basketball court. The quality is as you are used to from Nike: everything to bring out the best in yourself. And you expect that with a basketball shoe from LeBron James. For example, extra attention is paid to cushioning and support for the ankles. Flexible sports shoes of durable quality and with unprecedented grip. So that you can do whatever you want on court. Moreover, the basketball shoes are also often worn as a casual sneaker. Not surprising, because the cool look of course works well on the street.
Brands and basketball players
LeBron James isn't the only basketball player to partner with Nike. In the past, other legends, such as Michael Jordan and Kobe Bryant, preceded him. And right now Brooklyn Nets player Kyrie Irving also has his own Nike signature line. The basketball shoes of the former Boston Celtics star have different characteristics than those of LeBron James. The same goes for Stephen Curry's line which has been the face of sports brand Under Armor for years. The choice of basketball shoes for men, women and children is therefore enormous. Everyone has their own preferences and Burned Sports is happy to advise you in choosing the right shoe for basketball.