Basketball Bag & Basketball Backpack
Basketball Bag or Basketball Backpack? Find an extensive range of basketball related bags and backpacks from Spalding, Jordan, Nike, Burned and more! Not what you are looking for? Send an email or contact us by phone.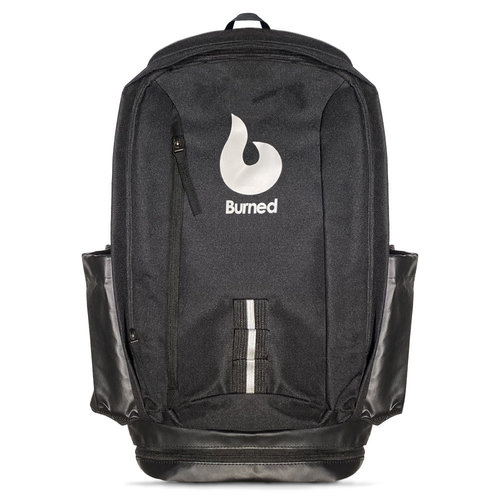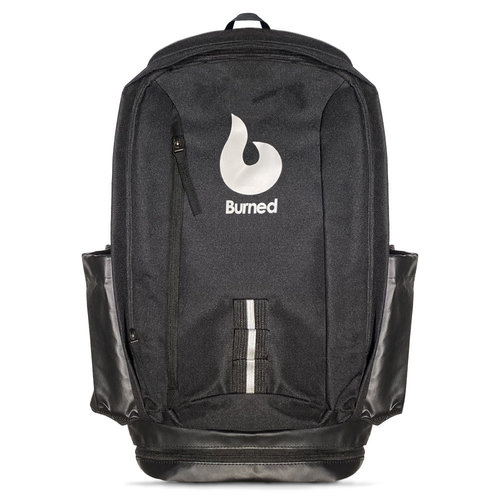 Looking for a backpack? This backpack from Burned Sports is ideal to use as a sports bag or can be worn casual. The Burned Sports backpack consists of various storage spaces, such as a cooling compartment, bottle holders, and a separate place for a ball o
Read more
Basketball Bag & Basketball Backpack
A basketball bag and backpack are indispensable accessories when you play basketball. You can take everything with you and the most important thing is of course that it fits a basketball. Then you don't have to dribble to the nearest basketball court. At Burned Sports you can go for various basketball bags and backpacks. Ideal for training, but you can of course also use them for casual purposes.
Use a basketball bag or backpack
Most people looking for a bag or backpack for basketball want a lot of storage space. We have taken this into account at Burned Sports. The basketball bags in our collection offer enough space for every use. Whether you want to use it for school, work or training. In the various compartments you can store smaller items such as a drinking bottle, your keys or wallet. And if you want to use the backpack or bag for basketball games, you can also store braces, sleeves or other supporting accessories.
Benefits basketball bag and backpack
The big advantage of a basketball backpack or bag is that they are waterproof. The inner lining prevents moisture from reaching the items. So you can just throw your sweaty sportswear in your bag, while the rest of your gear stays dry. Moreover, the material is durable and sturdy, so you can enjoy it for a long time. Super practical and of good quality. And therefore no less beautiful! The bags and backpacks are cool and available in different colors. Without a doubt suitable for both men and women.
Brands basketball bags and backpacks
Burned Sports has basketball bags and backpacks from various brands. Think of a real basketball brand like Jordan, which represents the sport in the best possible way. Once started as the signature line of basketball legend Michael Jordan at Nike. In addition to backpacks, Jordan also has cool basketball shoes and other items. Moreover, Burned Sports has its own brand that includes bags! Our basketball backpack, for example, is multifunctional and looks cool. Sporty and yet suitable for any occasion. Burned's own collection also consists of basketball clothing and is available in the webshop and stores.