Ball Pump
A ball pump is indispensable in basketball. The pleasure of going on court with a perfectly inflated basketball is indescribable. Every ball needs fresh air from time to time to maintain the ideal hardness.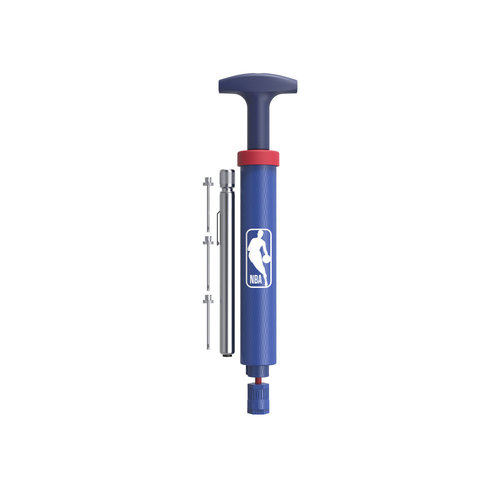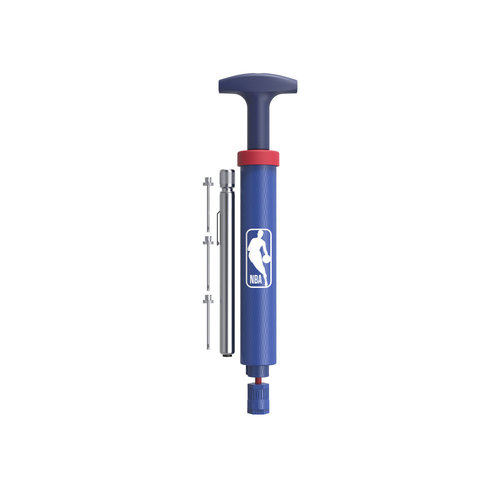 With this Wilson NBA DRV Pump Kit you will have your ball inflated in no time! The kit conveniently includes a pressure gauge and a DRV Dual Action pump that inflates the ball 2 times faster than usual!
Read more
Ball Pump
A ball pump cannot be missed when you play basketball. The hardness of the ball can make a big difference in this sport. With a ball pump you can supply the ball with air yourself and determine how hard or soft the basketball is. And that affects the game. Everyone knows how nice it is to dribble and pass with a perfectly inflated basketball. And best of all: you can use the pump for all kinds of basketballs.
Ball pump for basketball
Ball pumps are therefore important for the sport. After all, a ball that is too hard or soft can affect your performance. Who doesn't remember the old basketballs in gym class? Nothing to start with, because: too soft or too hard. Usually there was one "good" ball that everyone wanted to play with. Fortunately, a ball pump is not difficult to handle and your basketball is inflated in an instant. It is important that you know how to use the pump. First, the attachment must fit into the valve. Once that is successful, you can pump up the ball. To test whether it has the ideal hardness, there is a trick: drop the basketball from shoulder height. Does the ball bounce back to your waist? Then the basketball has sufficient air pressure and you are ready to play.
Maintenance basketball
A good ball pump is therefore essential. Of course, this applies not only to basketball, but also to volleyball, handball and other ball sports. All balls lose some air over time and can go limp. There doesn't even have to be a leak for this. With a ball pump you quickly supply the ball with new air. So even a basketball needs a little maintenance. To always be able to inflate your ball, it is useful to take it with you in your basketball bag. So you never have to stop playing because the ball is too soft.
Ball pump at Burned Sports
For a ball pump you can of course go to Burned Sports. We have all the accessories you need to shine on the sports field. In addition to ball pumps, you can think of baskets, nets and of course different types of basketballs from brands such as Spalding and Wilson. Burned Sports is for everyone. So with us you will also find basketball shoes and clothing for men, women and children. We are happy to help you in your search and advise you on which products suit you best.