San Antonio Spurs
At Burned Sports we offer several articles from the San Antionio Spurs such as caps, hoodies, t-shirts and much more. So take a look on our website.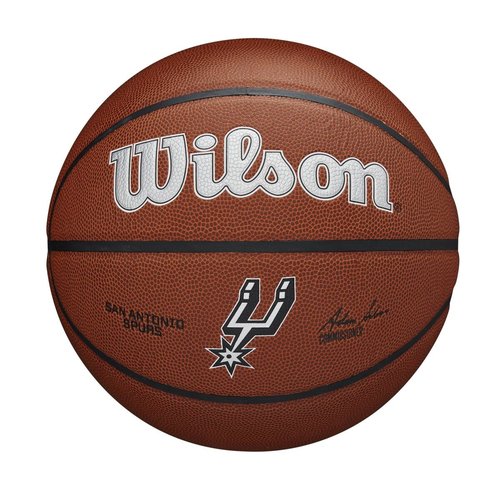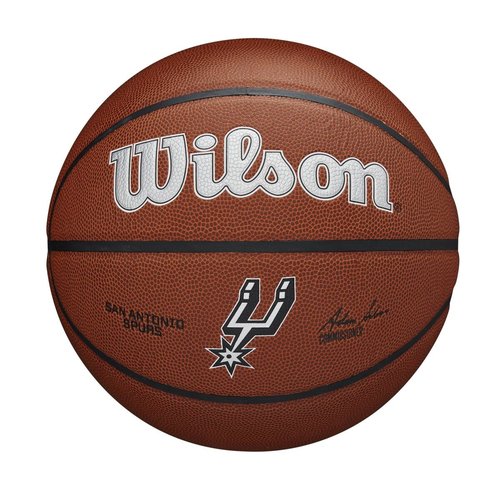 Wilson
Article code
WTB3100XBSAN
The Wilson NBA SAN ANTONIO SPURS Composite Indoor / Outdoor Basketball in size 7 is a unique item. The Pure Feel Cover technique makes the ball feel like a real match ball. Are you a big fan of the San Antonio Spurs, this ball is definitely for you!
Read more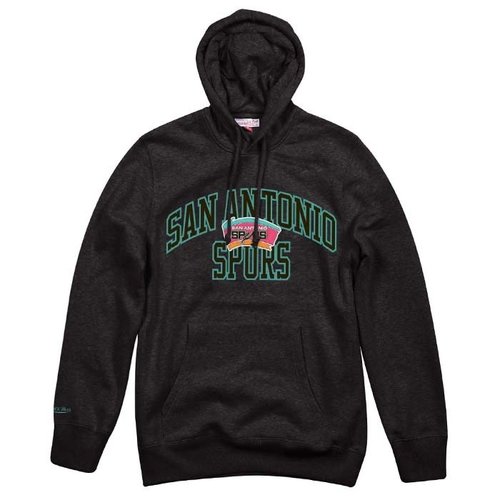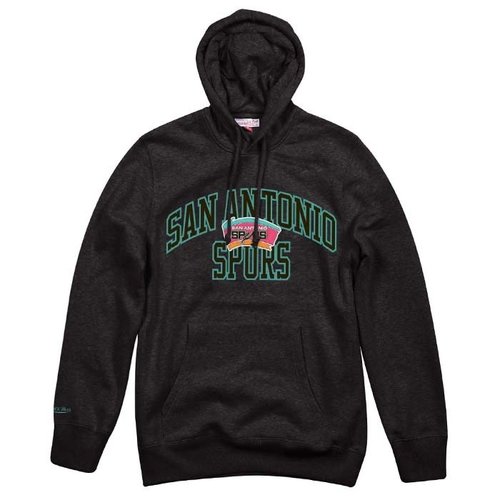 The San Antonio Spurs is a basketball team from San Antonio, Texas. The team plays in the Southwest Division of the NBA. With the Michell & Ness Antonio Spurs Fleece Hoodie you can show your love for basketball to everyone!
Read more
San Antonio Spurs
Stars of San Antonio
Because the San Antonio Spurs have been in the NBA for quite a long time, they have also had a huge number of players who came to play for the team. These are also not the least names, think of: Tony Parker, Bruce Bowen, Manu Ginobili, Tim Duncan, David Robinson, Dennis Rodman and Tracy McGrady.
DeMar DeRozan
On July 18, 2018, DeRozan, along with Jakob Poeltl and a draft pick for the 2019 NBA Draft, was traded to the San Antonio Spurs in exchange for Kawhi Leonard and Danny Green. In his debut for the Spurs in their season opener, DeRozan had 28 points in a 112-108 win over the Minnesota Timberwolves. On January 3, he scored his first triple-double in his career with 21 points, 14 rebounds and 11 assists in a 125-107 win over his former team, the Toronto Raptors. He became the first San Antonio player to triple-double at home since Tim Duncan in 2003.
History of the San Antonio Spurs
The Spurs are one of four former American Basketball Association (ABA) teams that have remained intact and added themselves into the NBA and are the only former ABA team to have won an NBA championship. For the first time since 1996-1997, the Spurs failed to qualify for the 2020 Playoffs when the Memphis Grizzlies defeated the Milwaukee Bucks on August 13, breaking their 22-year consecutive playoff streak. They ended the season with a losing record, which was also the first time since the 1996-1997 season.
Awards from the San Antonio Spurs
The San Antonio Spurse have won a whopping 5 NBA championships in 1999, 2003, 2005, 2007, and 2014. As of the 2019-2020 season, the Spurs had the highest win rate of any NBA franchise. From 1999-2000 to 2016-17, Spurs won 50 games each season, setting a record 18 consecutive seasons with 50 wins. In the 2018-19 season, Spurs matched an NBA record for most consecutive playoff appearances with 22 times.