Detroit Pistons
View all Burned Sports' offerings on Detroit Pistons items such as accessories, caps, hoodies, t-shirts and much more.
Wilson
Article code
WTB3200XBDET
Over the years, most clubs have been looking for the ultimate club logo. This size 3 basketball takes you back to the time of the first logos with matching club colors. A real addition to your Detroit Pistons collection!
Read more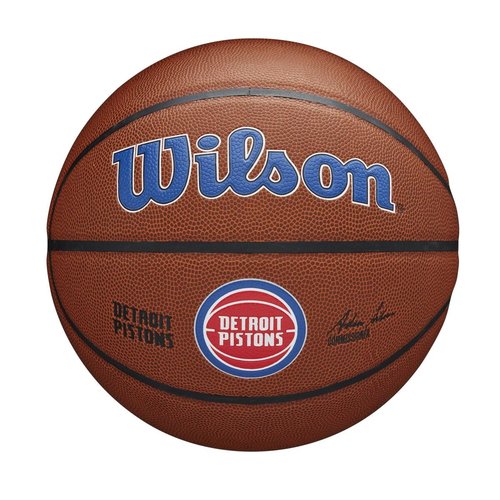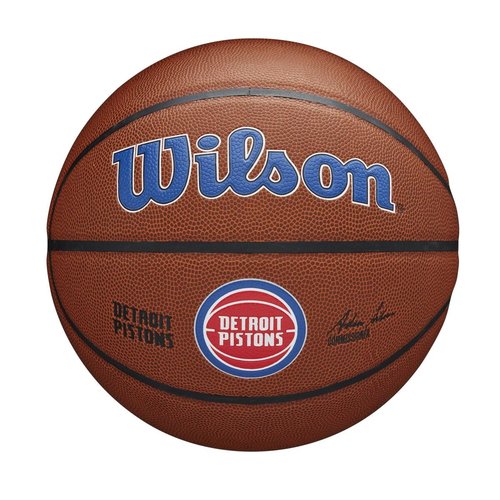 Wilson
Article code
WTB3100XBDET
The Wilson NBA Detroit Pistons Composite Indoor/Outdoor Basketball in size 7 is suitable for boys and men. The ball is made of pu-leather material which ensures that the ball is perfect for indoor and outdoor use!
Read more
Detroit Pistons
History of the Detroit Pistons
In 1941, Fred Zollner founded the Fort Wayne Pistons. They are called that way then because they were then
were located in Fort Wayne, Indiana. Wanted to compete with other teams
Fred Zollner move to a bigger city. In 1957 they moved to Detroit (Michigan
) and became the Detroit Pistons. In 1974 William Davidson bought the Pistons from founder
Zollner. Within Detroit, the Pistons have been active in five different arenas from 1957
until 1961 at the Olympia stadium, from 1961 to 1978 at the Cobo Arena, from 1978 to 1988 in
the Pontiac Silverdome, from 1988-2017 at The Palace of Auburn Hills and from 2017 to the present
they play in the Little Caesars Arena.

Successes and championships of the Detroit Pistons
Between 1948 and 1957, the Detroit Pistons made the playoff three times and even twice
final. The first year in Detroit also went well, as she reached the second in this year
round of playoffs. After a bad period, former player Ray Scott returned to the role
from coach. Together with the Pistons, he won 52 games in 1973-1974 and took the title
"NBA Coach of the Year". In the 1980s the Pistons were reinforced with a number
star players, along with a new coach Chuck Daly. In the years he led the Pistons
the play-offs were made every year from the sidelines. The move of the Pontiac Silverdome
The Palace of Auburn Hills might have been the best choice in club history.
After the Pistons settled there, they won two NBA championships
one after the other, in 1989 and 1990. After a bad time in the 90s, manager Joe wanted
Dumars build a new team in 2000, based on success. From then on
reached the play-offs every year and in the 2003-2004 season, the third title was won.