Basketball Socks
Socks not only complete a basketball kit, they are essential for your performance on the court! Only with good basketball socks are your shoes comfortable and you can move as you want. Extra support or cool designs? At Burned Sp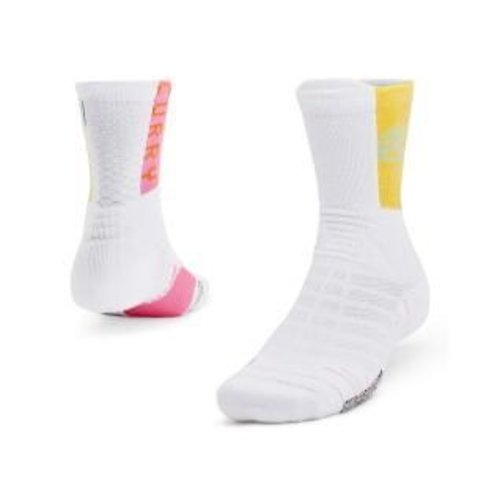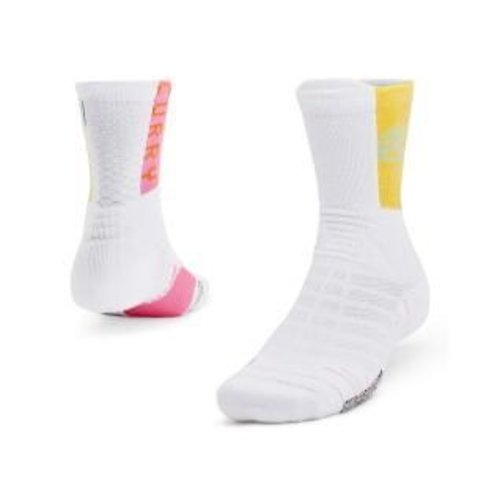 You will definitely stand out with these unique, but trendy socks. In addition, these socks have many advantages! The socks are quick-drying and made of moisture-wicking material, this ensures that your feet stay dry and airy, ideal right?
Read more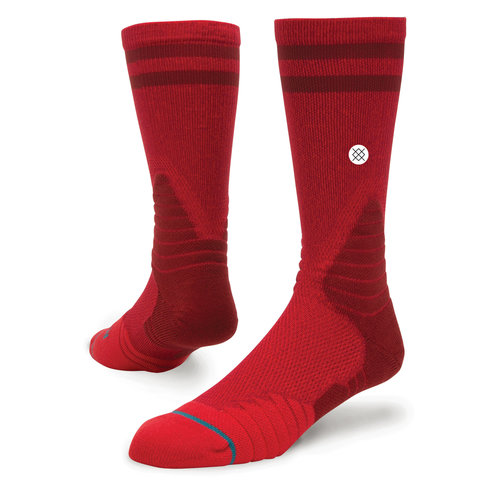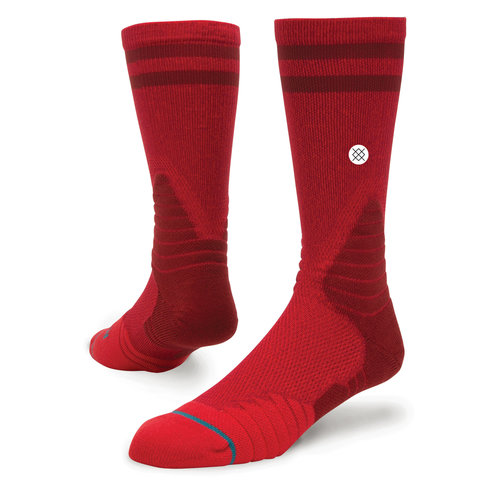 Stance
Article code
M559D17GAM-RED
From the shine of the hard wood floors to the tinkling of a chain net, the sport has no official arena. With this in mind, we have designed a whole collection that makes the game more comfortable on and off the field.
Read more
Basketball Socks
Basketball clothing socks
Did you know that socks are an essential part of your basketball outfit? They determine how you feel and that affects your performance. Special basketball socks are a must have for every player. Whether you're training or playing an important game, no one wants socks that sag or tactile seams that irritate when you're on the field.
You may be wondering how such a small part of your basketball clothing can be so important. That is not that complicated. If you know that basketball shoes make a difference in your game, then the same goes for socks. Your shoes are only comfortable if your socks do. And that has been thought about. There are two brands that have made it a science: Nike and sock brand Stance. The latest technological developments ensure the best sports socks to date. The material plays an important role in this: nobody wants sweaty feet. Nike works with Dri-Fit material to keep feet dry and cool and Stance opts for a mix of moisture-wicking fibers. Comfort is also important. Your sports socks should stay put, you don't want pinched ankles or seams that irritate your toes.
Brands socks
What applies to shoes is therefore no different for socks. For basketball, this means that cushioning and support are crucial. The socks from Nike and Stance have special fits and extra support for the heel, for example. Technical gadgets such as multi-density, sawtooth damping and filling in the right places act as a shock absorber in the sock. Typical properties of special socks for basketball. Of course it is also important that you choose the right size. At Burned Sports, the collection runs from size 34 to 50, in other words: everyone can come to us for good socks.
Socks complete your outfit
But comfort and performance aren't the only reason socks are so popular today. What applies to cool basketball shorts and jerseys, applies equally to socks. They can be seen and are part of your look! With colorful socks or bold design, all casual clothes are easy to refresh. A fashion item that has stood the test of time. No wonder almost all teams in the NBA opt for custom design socks. Some players even have their own design on and off the field. Burned Sports has a very extensive collection of accessories, where striking socks with cool designs should not be missing!